Alternative Free Avatar Source (Ready Player Me)
In addition to the Avatars available in SimLab VR Viewer or the ones you can generate in SimLab Composer or SimLab VR Studio, you can add your own avatars and hands and use them in VR Experiences and VR Collaboration Sessions.
"Ready Player Me" Avatars
Ready Player Me offers you the ability to create your own custom avatars and download them as a GLB files, which you can then use as an avatar in SimLab VR Viewer after converting them to VRPACKAGE files using SimLab Composer or SimLab VR Studio.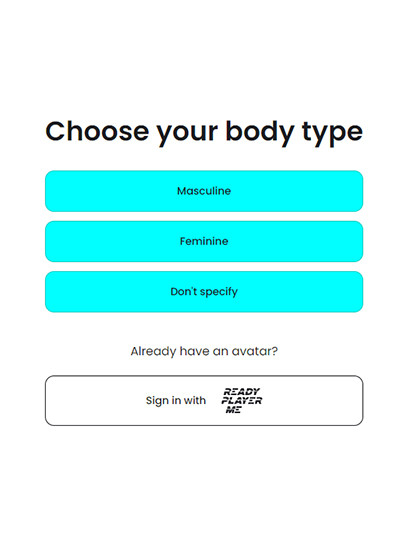 Go to vr.readyplayer.me
You can then either sign in to your Ready Player Me account or continue with the creation by selecting a body type.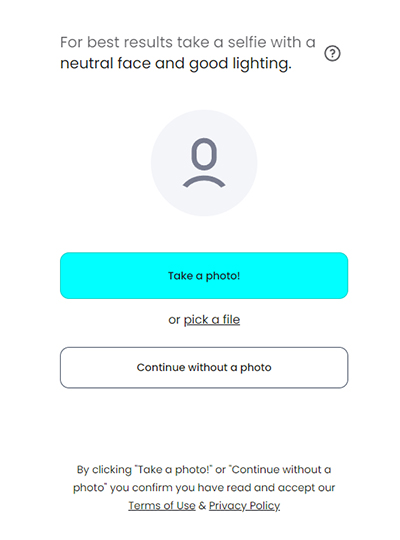 You can now select the option to Take a photo or Pick a file to cerate a 3D avatar based on a profile image, or you can click on Continue without a photo to create a customizable 3D Avatar.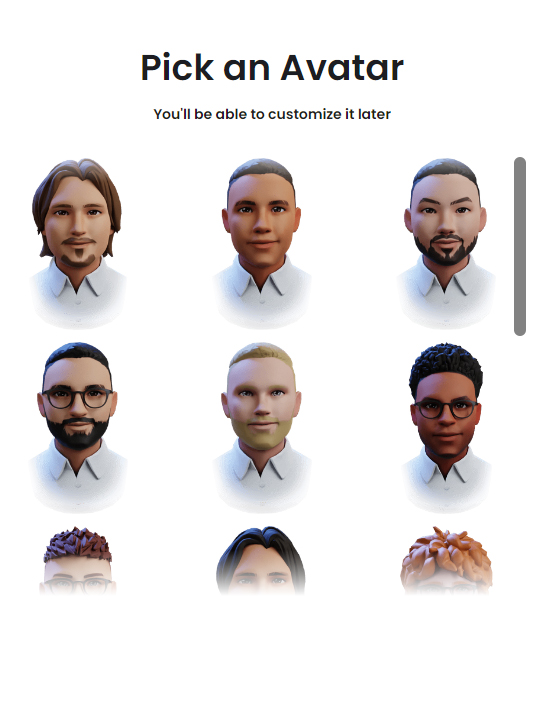 Select one of the available presets to customize it.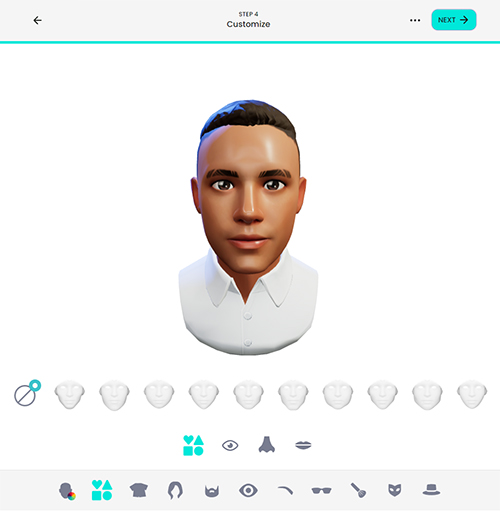 Using the options at the bottom of the screen, change the appearance of the avatar and once you're satisfied with the Avatar, click Next.
After customizing the Avatar and clicking Next, a popup window will appear with a link for the created avatar and a copy button.
Click Copy then paste the link in your browser to download the created avatar as a glb file.
---
Converting GLB files to VRPackage files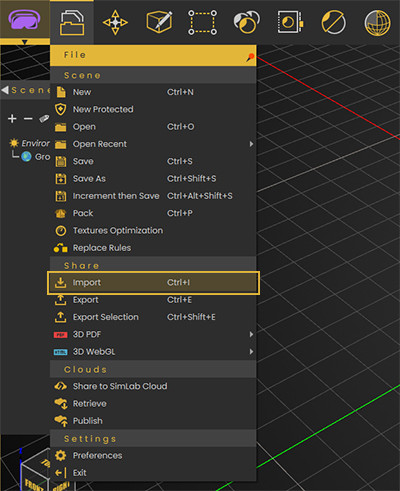 Run SimLab VR Studio or SimLab Composer, and from the file menu select "Import", then select the Avatar GLB file you previously downloaded from Ready Player Me then click Open to import it.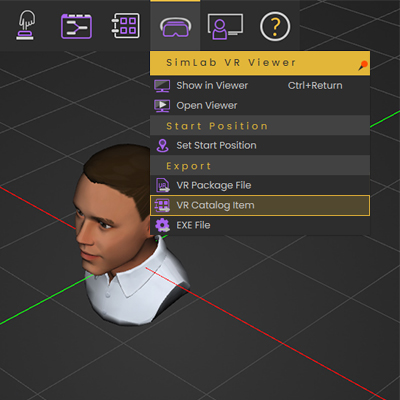 From the SimLab VR Viewer menu select Export "VR Catalog Item", then type a name for the VRPackage file and click Save.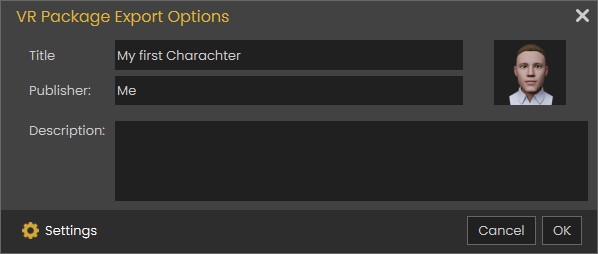 In the VR Package Export Dialogue, type in a title, the publishers name and a description for the VR package, then click "OK".
From this Dialogue you can also set the thumbnail image for the Avatar which will later appear when adding this Avatar to SimLab VR Viewer and as your profile picture in SimLab VR Viewer if this avatar was set to be used.
The recommended size for the Avatar's thumbnail is (158 pixels X 142 pixels).
---
Adding the Avatar to SimLab VR Viewer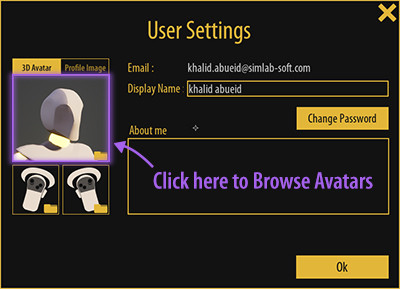 Similar to Selecting the Avatar, Click the Profile image at the top right corner in SimLab VR Viewer, then click the Avatar Image to open the Avatars Browser.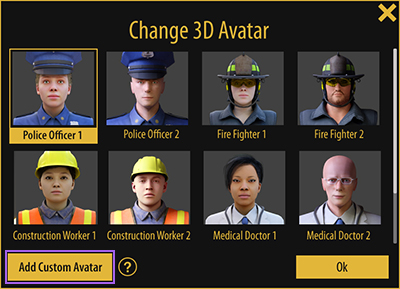 From the Avatar Browser window click the "Add Custom Avatar" Button at the bottom left corner to open the file browser, then select the VRPackage File you saved earlier and click OK to set it as your 3D Avatar.